18th Japan Media Arts Festival
National Art Center, Tokyo, Japan
Kuratiert von: MIWA Masahiro
Künstler: KAWASHIMA Takashi, Goldfish Liberation Movement, ISHIBASHI Tomoya, The old photo studio, SONE Koki, A Woman Imprisoned - by Kuniharu Akiyamaˈs Poetry for a Tape Recorder, HIGAKI Tomonari, Yohaku Shoten, UCHIDA Seira / ISHIHATA Ai / KOBAYASHI Kikka, Searching for Eur-Asia, WATANABE Shinya / KIN Mizuki, Abramovic Method Games, Pippin BARR, Alphabet, Mohamed ALLAM, anima, SASAOKA Yuriko, APHASIA, HUANG Yintzu, CINEMA - writing letters in a camera obscura, KIMURA Noriyuki, cloud piano, David BOWEN, Counting Blessings, SHEN Xin, Desilusiones ópticas, Leandro Manuel NUÑEZ, Different Ways to Infinity, Félix LUQUE SÁNCHEZ, Double Standards - Somali Seajacks 2010-2012, Ruben PATER, Forest of Daxophone, UCHIHASHI Kazuhisa, Every Manˈs Land, Tamara Abdul HADI, Flat Logic - The Book, Jan CHLUP, Giraffeˈs Eye, OKADA Kenichi / HIYAMIZU Kunie / HARIMOTO Kazunori / WATANABE Hirotaka / LIU Gongzhen, I was looking for Park Hyatt Tokyo, Jörgen AXELVALL, Impermanence Trajectory: stained seed, AUJIK (Stefan LARSSON), Lampedusa or the extended desert, Massimiliano GATTI, License 2 Draw - Extreme Distance-Controlled Drawing - Art by the Public via License 2 Draw App, NGUYEN UuDam Tran, Light Barrier, SON Mimi / Elliot WOODS, Mirage, Ralf BAECKER, Pic-me - fly to the locations where users send posts, Marc LEE, POTLATCH, David ADLER, Pythia, Helle Kingbird BJERREGAARD, RELiable COMmunications, Yuri PATTISON, Scriptum, Gijs van BON, Second Livestock, Austin STEWART, sowing machines, Simon DEEG / Andreas PICKER, Street Views Patchwork, Julien LEVESQUE, Sugababe, Diemut STREBE, SYN-Phon, Candaș ȘIȘMAN, The Blind Robot, Louis-Philippe DEMERS, THE CAPTCHA PROJECT, Emilio VAVARELLA, The Mamori Expedition, Els VIAENE, The Mute, Hilla BEN ARI, The Sun Experiment (Ether Echoes), Elise FLORENTY / Marcel TÜRKOWSKY, Time Jitters, Jody ZELLEN, Train, Luisa PUTERMAN, Versteckt, Rob CARTER, VIDERE DECK, YAMASHIRO Daisuke, Jury Critiques
2015
,
http://j-mediaarts.jp/?locale=en
Ausgestellt
Pic-Me - Fly to the Locations Where Users Send Posts
Online Projekt
Mit Pic-Me kann man virtuell an den Orten fliegen, von wo aus BenutzerInnen zufällig ausgewählte Posts auf Instagram senden. Eine andere Sicht, wie Medien Posts auf Sozialen Netzwerken behandeln. Man könnte diese Posts - Bilder oder kurze Videos, versehen mit Kommentaren und Tags - als digitalen Smalltalk oder persönliches Gespräch beschreiben. Aber anders als direkte persönliche Gespräche mehr …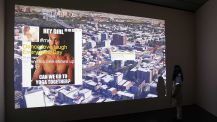 ZKM Karlsruhe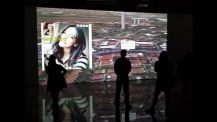 Jimei X Arles Xiamen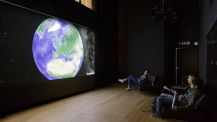 Festival IMAGES Vevey
Publikation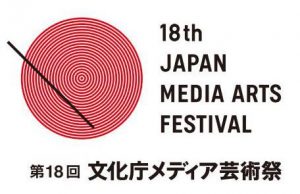 18th Japan Media Arts Festival
Katalog
2015
,
日本の (Japanese)
Japan Media Arts Festival, Japan
http://archive.j-mediaarts.jp
The 18th Japan Media Arts Festival is on in Tokyo 4-15 February. The festival includes the Exhibition of Award-winning Works, a reflection of the "here and now" of Media Arts, and a concurrent program of 150 events.
The Japan Media Arts Festival is a comprehensive festival of Media Arts (Media Geijutsu) that honors outstanding works from a diverse range of media – from animation and comics to media art and games. The festival gives awards in each of its four divisions: Art, Entertainment, Animation, and Manga. It also provides a platform for appreciation of the award-winning and other notable works.
The exhibition presents the Award-winning Works from the four divisions of Art, Entertainment, Animation and Manga, chosen by the jury from among a record number of 3,853 entries from 71 countries and regions. The winners of Special Achievement Awards will also be shown. The Award-winning Works, selected after a rigorous judging process, reflect the most recent trends in their respective fields.
mehr …