The Show Must Go On
Situations, Fotomuseum Winterthur, Schweiz
Kuratiert von: Doris Gassert
Einzelausstellung
2016
,
http://www.fotomuseum.ch/
Ausgestellt
TV Bot - World News as Soon as It Happens!
Netzwerkbasiertes interaktives Fernsehprogramm
Der TV Bot ist ein Internetnachrichtensender, der ausschließlich aktuelle Berichte, niemals älter als eine Stunde, aus den Nachrichtenflüssen des Internets schöpft und in einem Format für Internetbrowser unter der URL (http://marclee.io/tvbot) sendet. Der Prozess ist automatisiert: Hinter der Auswahl an Inhalten, die in scheinbar beliebiger Abfolge in Form von Live-TV-Streams, Live-Radio-Streams mehr …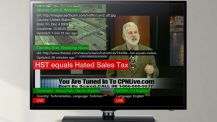 TV Bot 2.0 (2010)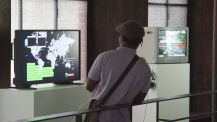 CEAAC Strasbourg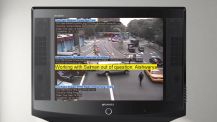 TV Bot 1.0 (2004)
Ausgestellt
The Show Must Go On. Social Media Fights for the Presidency!
Netzwerkbasiertes interaktives Fernsehprogramm
Der US-amerikanische Präsidentschaftswahlkampf ist für die grosse Bühne des Fernsehens gemacht: hier werden inszenierte Reality-TV-Shows als politische Debatten verkauft, hier stürmen "Stars" wie Donald Trump mit gefühlten Fakten und offenkundigen Lügen die Bühne. Politische Meinungsbildung wird in gut verdaulichen Häppchen serviert, die in den digitalen Kanälen sozialer Medien zirkulieren. mehr …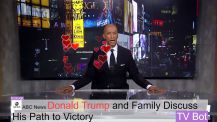 Fotomuseum Winterthur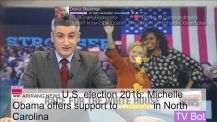 Fotomuseum Winterthur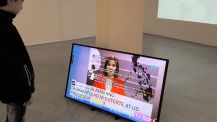 Fotomuseum Winterthur