Cinnamon Colomboscope
Former General Post Office, Colombo, Sri Lanka
Curator: Susanne Jaschko
Artists: Arash Akbari (Iran), Kavan Balasuriya (Sri Lanka), Muvindu Binoy (Sri Lanka), Josephine Bosma (Netherlands), Asvajit Boyle and Lalindra Amarasekara (Sri Lanka), James Bridle (UK), COCA (Sri Lanka), Dinelka (Sri Lanka), Stéphane Degoutin and Gwenola Wagon (France), Rohini Devasher (India), Malaka Dewapriya (Sri Lanka), Constant Dullaart (Netherlands), Sanjana Hattotuwa (Sri Lanka), Gustav Hellberg (Sweden), Louis Henderson (UK), Fieke Jansen (The Netherlands), Sunara Jayamanne (Sri Lanka), Zihan Karim (Bangladesh), Gihan Karunaratne (Great Britain), Daniel Keller (USA/Germany), Michael Ketigan (USA/Sri Lanka), Subasri Krishnan (India), T. Krishnapriya (Sri Lanka), Marc Lee (Switzerland), Manu Luksch, Tobias Reinhart, Thomas Tode (Austria/Germany/Great Britain), Imaad Majeed (Sri Lanka), Danushka Marasinghe and Isuru Kumarasinghe (Sri Lanka), Ali Miharbi (Turkey), Mehreen Murtaza (Pakistan), Aamina Nizar (Sri Lanka), Dhanya Pilo (India), Archana Prasad (India), Arun Prematilleke (Sri Lanka), Chamila Priyanka (Sri Lanka), Tobias Revell (United Kingdom), Jocelyn Robert (Canada), Chris and Ali Rodley (Australia), Sebastian Schmieg (Germany), Semiconductor (Great Britain), Sam de Silva (Sri Lanka), Isaac Smith and Sumudi Suraweera (Sri Lanka), Urs Stäheli (Germany), Sunara (Sri Lanka), Tactical Technology Collective (International), Ivar Veermäe (Estonia/Germany), Ansh Ranvir Vohra (India), Arun Welandawe Prematilleke and Isuru Kumarasinghe (Sri Lanka), Yudhanjaya Wijeratne (Sri Lanka), Subha Wijesiriwardena (Sri Lanka)
2016
,
http://www.cinnamoncolomboscope.com/
Exhibited Artwork
Pic-Me - Fly to the Locations Where Users Send Posts
Online project
With Pic-Me you can virtually fly to the locations from where users send randomly selected posts to Instagram, thus creating another view on how the media handles posts on social networks. One might describe these posts – images or short videos accompanied by comments, tags and geolocalization – as a kind of digital small talk or personal conversation. Different than face to face conversations more …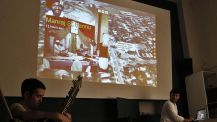 Dock18 Zurich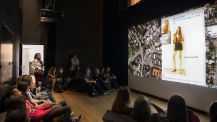 Festival IMAGES Vevey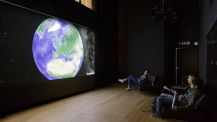 Festival IMAGES Vevey
Publication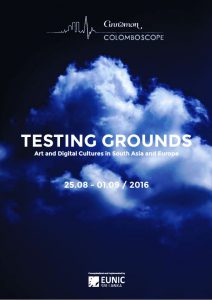 TESTING GROUNDS - Art and Digital Cultures in South Asia and Europe
Goethe-Institut Sri Lanka, British Council, Alliance Française de Kotte
Exhibition brochure, 60 pages
2016
English
Susanne Jaschko
www.cinnamoncolomboscope.com
, 
Cataloge (PDF)
Cinnamon Colomboscope is a contemporary and multidisciplinary arts festival that takes place in Colombo, Sri Lanka. Originally started in 2013, as a joint initiative between Alliance Française de Kotte, the British Council and the Goethe-Institut, the festival has continued to attract support and participation from Sri Lankan artists as well as those from Europe. Over the past two years, the festival's reputation has spread beyond these two locales, and more artists from the South Asia region and other parts of the world have wanted to be part of the event.
more …