Festival for expanded media
300. Stuttgarter Filmwinter, Stuttgart, Germany
Curator: Marcus Kohlbach
Artists: Mikhail Basov (RU), Daniel Burkhardt (DE), HC Gilje (NO), Sebastian Jazura (DE), David Clark (CA), KairUs (Linda Kronman und Andreas Zingerle) (AT), Julia König (DE), Marc Lee (CH), Ben Robinson (GB), Emilio Vavarella (US)
19.01.2017 - 29.01.2017
,
http://www.filmwinter.de/
Exhibited Artwork
10.000 Moving Cities - Same but Different, VR (Virtual Reality)
Interactive net-and-telepresence-based installation
10.000 Moving Cities - Same but Different deals with urbanization and globalization in the digital age. The user moves through visual worlds posted publicly by others on social networks such as YouTube, Flickr or Twitter. Here these personal impressions are streamed in real time like windows to our changing world. The viewer participates in the social movements of our time and makes a virtual journey more …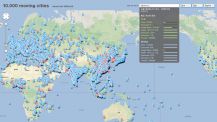 Interface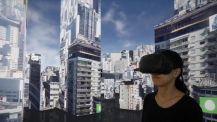 ZKM Karlsruhe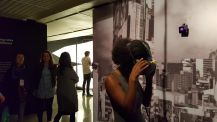 FILE São Paulo
Publication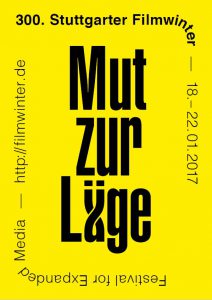 300. Stuttgarter Filmwinter - Festival for Expanded Media
Wand 5 e.V., Stuttgarter Filmwinter
Film and exhibition brochure, 274 pages
2017
Deutsch, English
Claudia Preker, Renate Schreck, Petra Rühle, Marcus Kohlbach
filmwinter.de
, 
Cataloge (PDF)
Exhibition Expanded Media, Kunstbezirk Stuttgart
Artistic works from the competitions Media in Space and Network Culture are on display, which includes cross-border formats such as performance, installation, Expanded Cinema and Net Art like interactive web or social web projects or interventions at public and virtual spaces.
more …