The Show Must Go On
Situations, Fotomuseum Winterthur, Switzerland
Curator: Doris Gassert
Solo show
2016
,
http://www.fotomuseum.ch/
Exhibited Artwork
TV Bot - World News as Soon as It Happens!
Network-based television program
The TV Bot is an Internet news channel which only broadcasts brand new stories. Never more than an hour old, they are scooped from the Internet's news flux, reformatted for a browser and given a URL. The process is automated, with no editorial hand behind the content selection which is reproduced in apparently random order as live TV streams, live radio streams, webcam images and text-based headlines. more …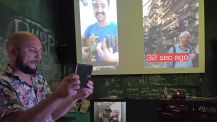 Dock 18 Zurich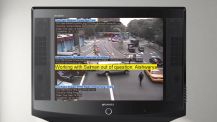 TV Bot 1.0 (2004)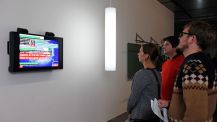 ZKM Karlsruhe
Exhibited Artwork
The Show Must Go On. Social Media Fights for the Presidency!
Online News Channel
The US presidential election is a product manufactured for the big stage of TV: here, orchestrated reality TV shows are sold as political debates, and 'stars' like Donald Trump conquer the stage by establishing 'perceived facts' and telling blatant lies. Political opinion is served as easily digestible nibbles that circulate across the digital channels of social media. Twitter, Facebook more …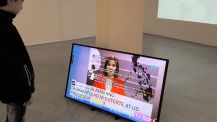 Fotomuseum Winterthur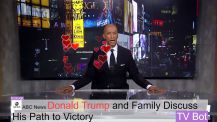 Fotomuseum Winterthur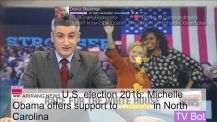 Fotomuseum Winterthur